Discover local color and attractions unique to CDM
Digging deeper into all that Corona del Mar has to offer, you will unearth some backstreet finds and lesser-known activities that will keep you enriched and entertained. For some good R & R, here are seven of the best-kept secrets and popular places to experience.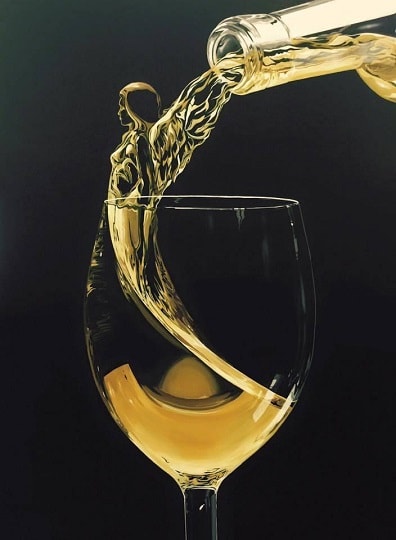 "Wine Angel" painting by Michael Godard, RockStars of Art gallery
[Source]
RockStars of Art
The wild and whimsical collections of Michael Godard and his
RockStars of Art
band of artists landed in CdM and rocked the art scene. From Godard's edgy and surreal paintings—and ubiquitous green olives!—to Jim Warren and Stickman's iconic portraits to Trevor Mezak's musical series and Disney Fine Art, you'll find original paintings and limited-edition giclées that are out of this world.
Sherman Library & Gardens
The historic
library and gardens
are a perennial favorite in the CdM Village. Walk the brick pathways through a living botanical museum with lush patios and trickling fountains, or learn about Pacific Southwest history in the Sherman Library's archival collections. For weekday lunches and Sunday brunches, Café Jardin offers a full menu, plus an authentic afternoon tea monthly. Community-enriching special events include
National Public Gardens Week
in May.
Baroque Music Festival
Since 1981, the annual Baroque Music Festival has presented live concerts over eight days in June, held at the Sherman Library & Gardens and local churches. The program features large-scale works, solo recitals, and chamber music from the Baroque era (1600–1750), performed by the finest musicians in the Baroque field. After each concert, attendees can socialize over wine.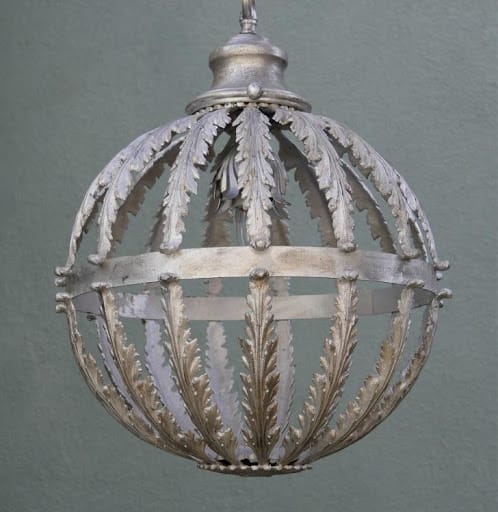 Solid-bronze pendant light fixture with silver finish,
Jacqueline Nicolas Imported Hardware
[Source]
Jacqueline Nicolas Imported Hardware
CdM boasts some of the most coveted Orange County luxury real estate on the California Riviera—everything from large estates to quaint cottages—in diverse architectural styles. If you are looking to enhance your home's design or just enjoy rummaging through unique
hardware and light fixtures
, this shop is for you. Jacqueline Nicolas specializes in one-of-a-kind antique European or custom-made pieces in iron or bronze.
Roger's Gardens
No ordinary nursery,
Roger's Gardens
offers an abundant array of plants, flowers, garden accents, outdoor furniture, dinnerware, collectibles, and gifts, as well as seminars and workshops. The lavish displays and colorful details found throughout the boutique and gardens are sheer eye candy that will keep you browsing for most of the day. If you're hungry, the Farmhouse restaurant offers fresh, locally sourced foods, beer and wine, and down-home desserts.
Corona Del Mar Certified Farmers Market
Locals gravitate to the
farmers market
every Saturday from 9 a.m. to 1 p.m. Located at PCH and Marguerite, all of the produce sold here is grown by local farmers and is certified fresh. The small-town, friendly atmosphere and variety of healthy foods make this market an integral part of the CdM culture.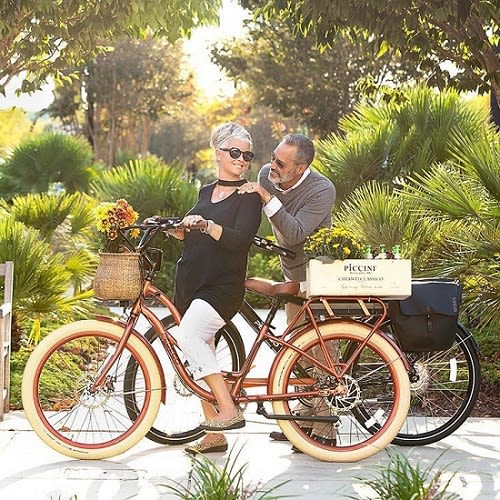 Pedego electric bikes make pedaling a breeze
[Source]
Pedego Electric Bikes, Rentals, and Tours
The best way to really see what a town is all about is to experience it at the street level. Cover more ground on an electric bike. The
Pedego
company's shop in CdM offers bike rentals, as well as group adventure tours around the Village, the shore, and surrounding areas like Balboa Island. They even offer electric-bike vacations at destinations around the United States.