Showcasing everything from historic masterpieces, to work by emerging artists. Here are the best art galleries in Laguna Beach.
In the 1870s, a group of artists discovered Laguna Beach and were captivated by the breathtaking beauty of the Pacific Ocean vistas, rocky coves, and mountainous terrain. These early settlers put down roots and, in 1918, founded the Laguna Beach Art Association, now named the
Laguna Art Museum
. This gave rise to a flourishing art colony and, ultimately, the tourist industry Laguna Beach enjoys today.
With 100 art galleries available to explore amongst the Laguna Beach real estate, where do you start?


First Thursdays Art Walk
Get a good overview of the Laguna Beach art scene all in one evening during
First Thursdays Art Walk
, happening the first Thursday of every month from 6:30 p.m. to 9:30 p.m. Mix and mingle with art enthusiasts and collectors as you gaze along the coast to galleries that represent diverse works by local and international artists. To make parking easier, take the
trolley
.
Here's a taste of the art you'll discover:
North Galleries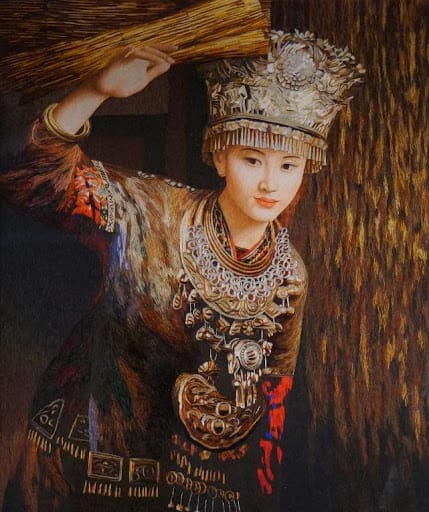 "Miao Village Girl" embroidery by Phoenix Art
Laguna Art Museum:
The historic
museum
is the main focal point of the city's art scene, promoting artists and art events since its inception. Admission is free on art-walk evenings. Examples:
Emerging Masters of 2019
featuring works by Laguna College of Art and Design graduates; animal
Sculptures by Gwyn Murrill
in wood, marble, and bronze.
Phoenix Art:
Lovers of fine textiles and ancient needlework techniques will marvel at the museum-quality, silk-embroidery products hand-sewn by artisans at
Phoenix Art
in China. Examples:
Paintings
, objects d' art, and runway
fashion
and accessories.
Quorum:
One of the oldest in town, the
gallery
features 11 local artists working in a variety of media. Examples: Beach scenes, landscapes, and architectural paintings by artists such as
Ellen Gladis
and
Mike Kinney
.
Central Galleries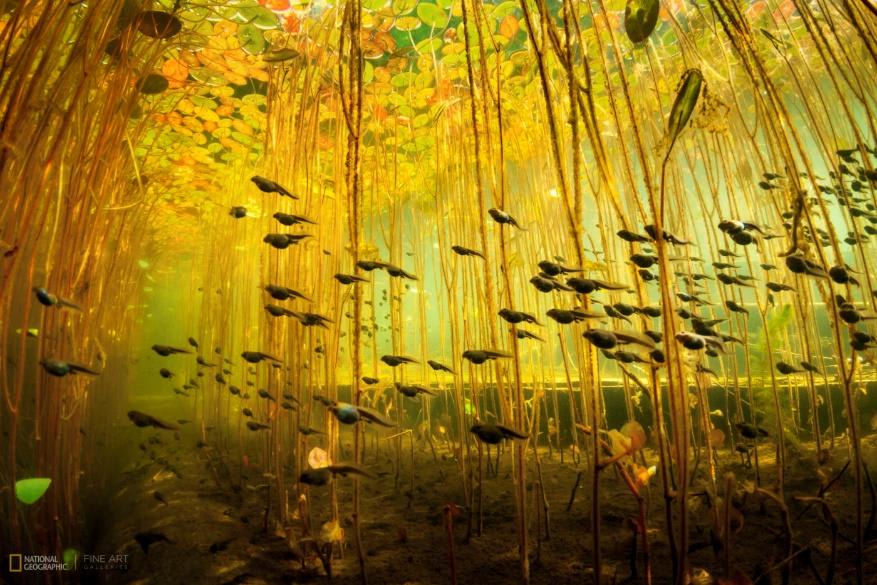 "Cloud of Tadpoles" photography by Eiko Jones for National Geographic
Avran Fine Art: Avran
showcases an extensive collection of works by local and international artists. Examples: Evocative glass sculptures by
László Lukácsi
(Budapest, Hungary) and contemporary paintings by
James C. Leonard
(San Francisco).
National Geographic Fine Art Galleries, Laguna Beach:
At nine national galleries,
Nat Geo
features fine photography by top international photographers (and operates lodges like
The Ranch at Laguna Beach
). Examples: Wildlife, nature, and space.
The Signature Gallery, Laguna Beach:
The three Signature galleries—
Laguna Beach
, Scottsdale, and Santa Fe—showcase regional and international artists' collections. Examples: Vibrant pottery by
Randy O'Brien
and paintings by self-taught artist
Chuck Joseph
.
South Galleries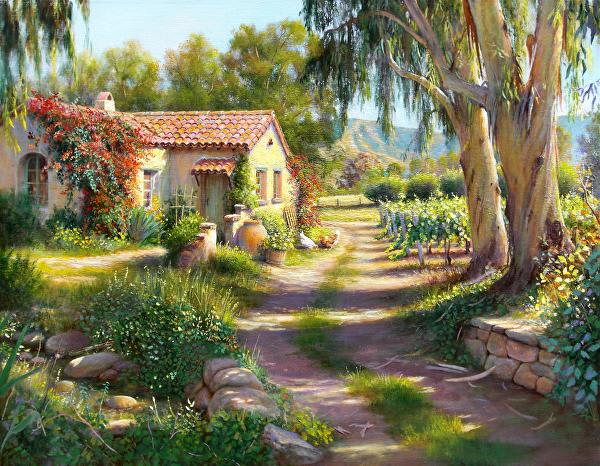 "La Casita" painting by Giorgio Dimichina, Artist Eye Gallery
The Redfern Gallery: Redfern specializes in American Impressionism with an emphasis on paintings by the early California Plein Air Artists (1890–1940). Examples: Plein air paintings by early California and current artists.


Artist Eye Gallery:
See a diverse range of paintings, photography, and sculpture by 16 local award-winning artists represented at this
gallery
. Examples: Paintings by
Susan Leonhard
(contemporary) and
Al and Stella Gerk
(realism).
Cove Gallery:
Purchase original artwork directly from the artists represented at
Cove Gallery
collective--without high gallery markups. Examples: Stylized botanicals and watercolor abstracts by
Nancy Roux
and
Peter McDonald
, respectively.