The Gates Looks Back Without Being 'Retro'
If any piece of furniture is crucial to making a living room work or not, it might be the sofa. After the bed, the sofa is the single most important piece of furniture you can have, choosing one isn't a decision to be taken lightly. Too big, and it throws off the entire ambiance of a room. There's a reason many people consider the sofa "an investment piece," and if that's true, here's one from designer Jason Miller that returns a nice design dividend. The "Gates" Sofa for De La Espada is a modern living room MVP that takes its inspiration from a modern real estate trend with deep roots in the past. Kind of like the Gates, itself.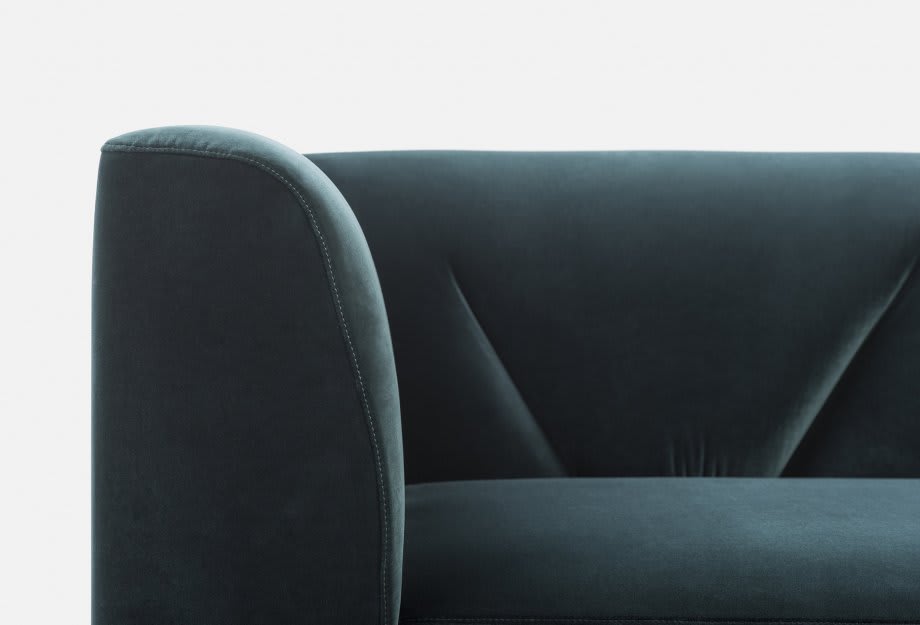 The smart, contemporary upholstered sofa is made of maple and stands on clean brass legs. It's as direct as it gets—there's nothing too overwrought or too detailed about the piece, but it elevates the classic lines it sports with a slight sense of drama, and is customizable in a range of fabrics and leathers.


Jason Miller is a Brooklyn-based designer who seems to follow Mark Twain's famous advice to "write what you know," as he found inspiration for Gates close to home, drawing from Brooklyn's real estate transformation. His designs are inspired by the conversion of century-old brownstones. Originally, these brownstones were built as single-family homes, then converted into apartment buildings, and are now being converted back into single-family homes. Many of these buildings retain original details, like ornate fireplaces, moldings, and woodwork, but are in need of renovations, creating an interesting juxtaposition of the old and new designs. Jason Miller's product line captures this juxtaposition of time, purpose, and aesthetics.


Simple, elegant, and historically rich, the Gates sofa is truly a sofa for the ages, designed for the act of sitting. If you're looking for a piece that will hold up through changing trends and stand out while your guests sit comfortably, the Gates has you covered.