1110 Abrigo Rd, Palm Springs
LP $3,249,000 | 4 bd | 3 ba | 2,250 sqft
Constructed in 1958, designed by Charles Du Bois titled "Sweet Miss", this home is the epitome of mid-century. You enter the A-Frame home to high 18 ft, tongue and groove ceilings with glass walls looking straight back into the resort-like backyard. Nestled right up against the San Jacinto Mountains, this property feels like you have stepped into a desert oasis. The indoor/outdoor living, natural light, and eccentric wallpaper all magnify the home's mid-century charm.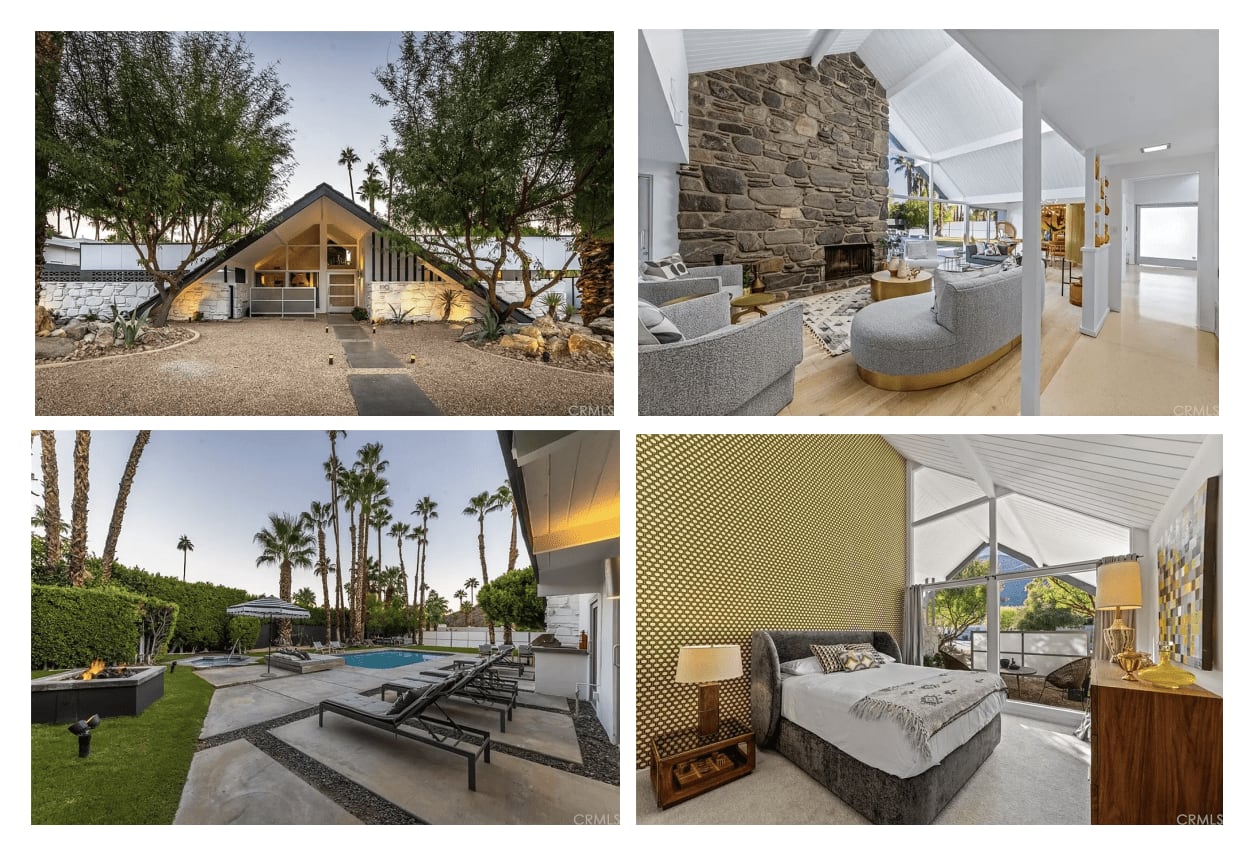 67389 E Palm Canyon Dr, Cathedral City
LP $1,794,500 | 2 bd | 2 ba | 1,124 sqft
Set up on 8.28 acres, this property is up high with a vantage point view across Palm Springs and the towering San Jacintos. Coined "The Forgotten Frey", this mid-century beauty was designed by architect Albert Frey in 1955. The home is built on posts to give the illusion that the property is floating. The large floor-to-ceiling windows in almost every room give this home the feeling like it is a part of the surrounding nature. This home has been owned by private owners for years and has finally hit the market with a lot of opportunities to expand.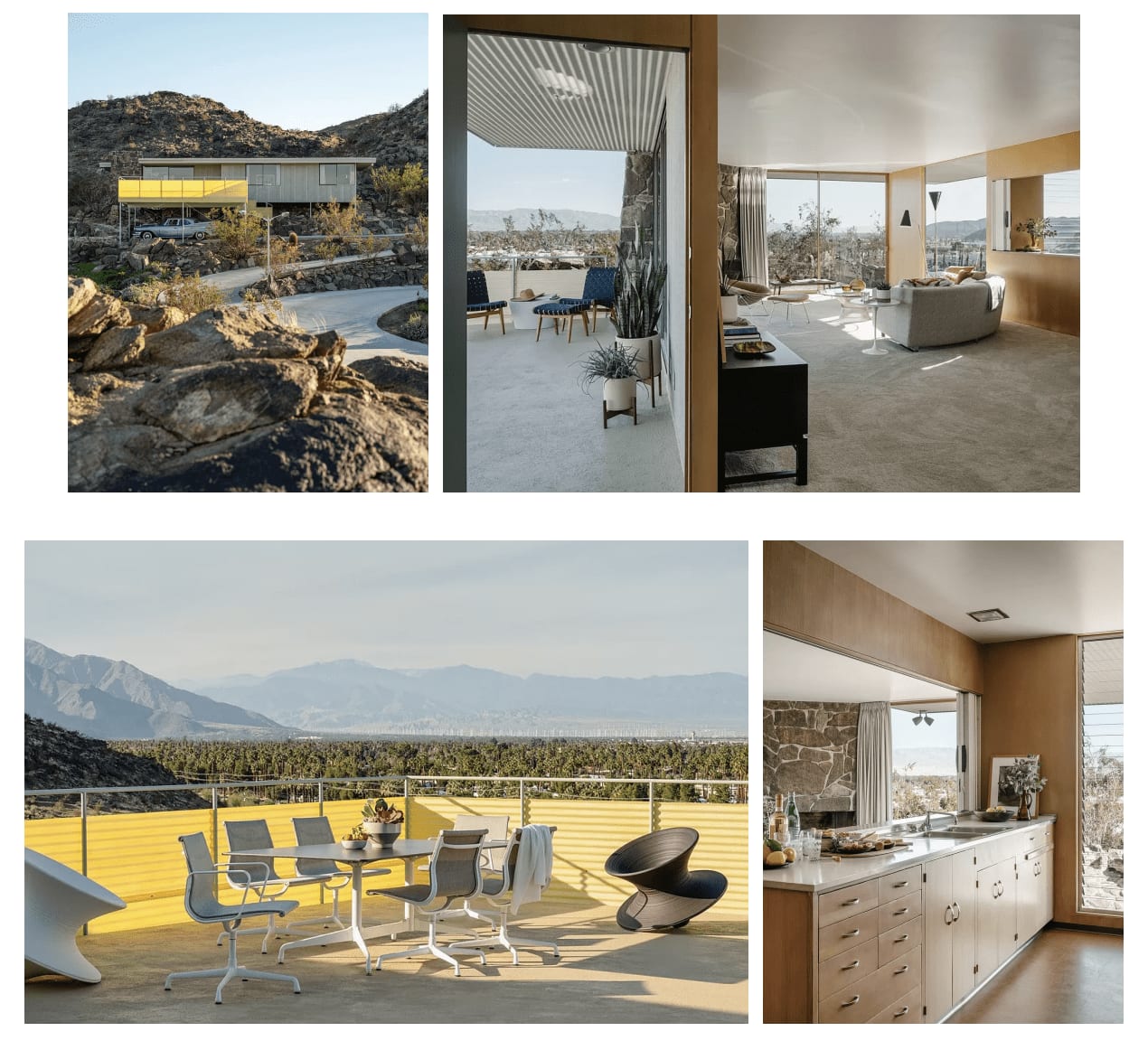 623 W Chino Canyon Rd, Palm Springs
LP $2,985,000 | 4 bd | 5 ba | 3,239 sqft
Originally built in 1958, this mid-century home sits at the foothills of one of Palm Springs's most desirable neighborhoods, Chino Canyon. Since its construction, it has been fully updated, giving the home an open-concept layout. Inside the main house, you will find 3 bedrooms and 3 1⁄2 bathrooms. Outside, across from the pool and firepit, you will find a guest house with 1 bedroom and bathroom.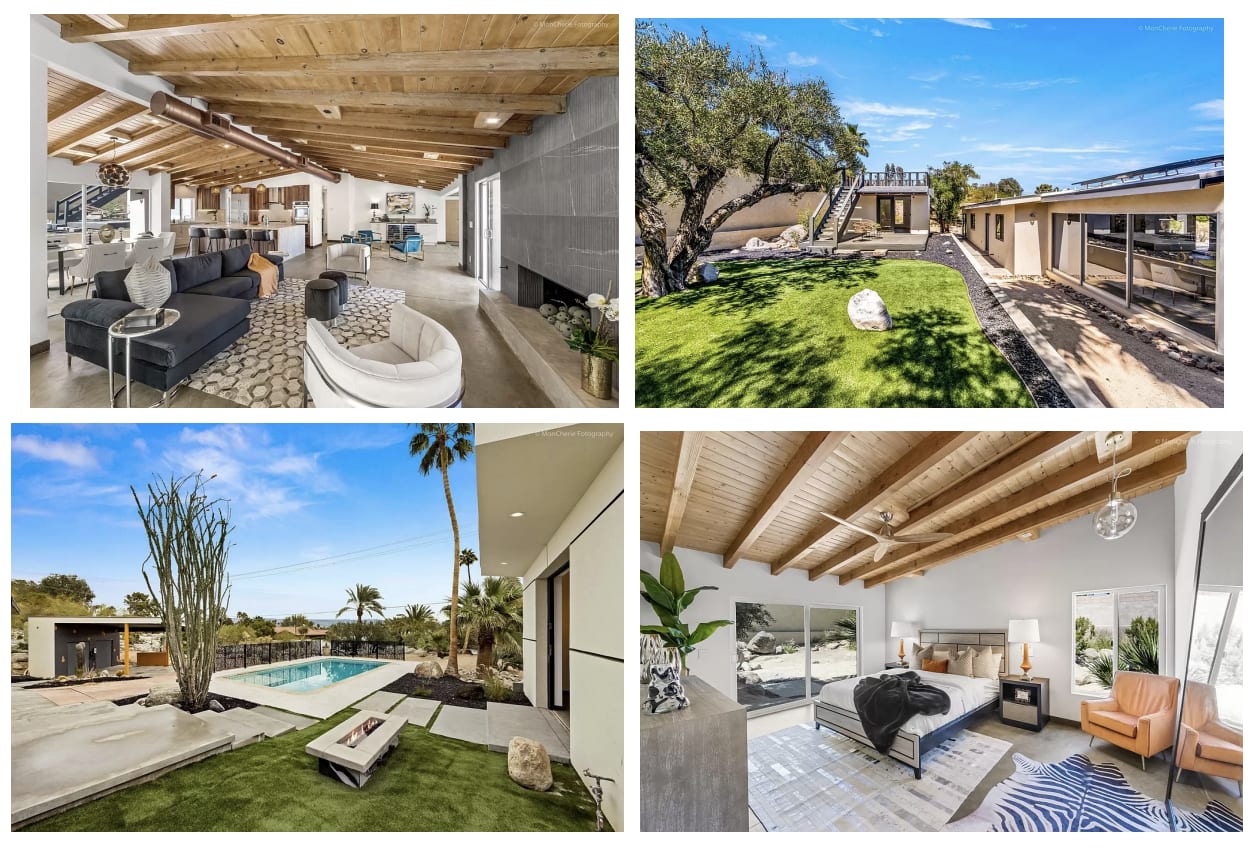 1189 N Rose Ave, Palm Springs
LP $3,700,000 | 4 bd | 5 ba | 2,907 sqft
Built in 1961 and since remodeled, this beautiful mid-century pool house-inspired home sums up modern Palm Springs architecture to a tee. Located in the coveted Vista Las Palmas neighborhood, this home is just minutes from downtown Palm Springs, while surrounded by immaculate mountain views. The use of texture throughout, use of walnut, and large, open floor plan exemplify the mid-century modern architecture.